CBCL Solar Photovoltaic (PV) Renewable Energy Projects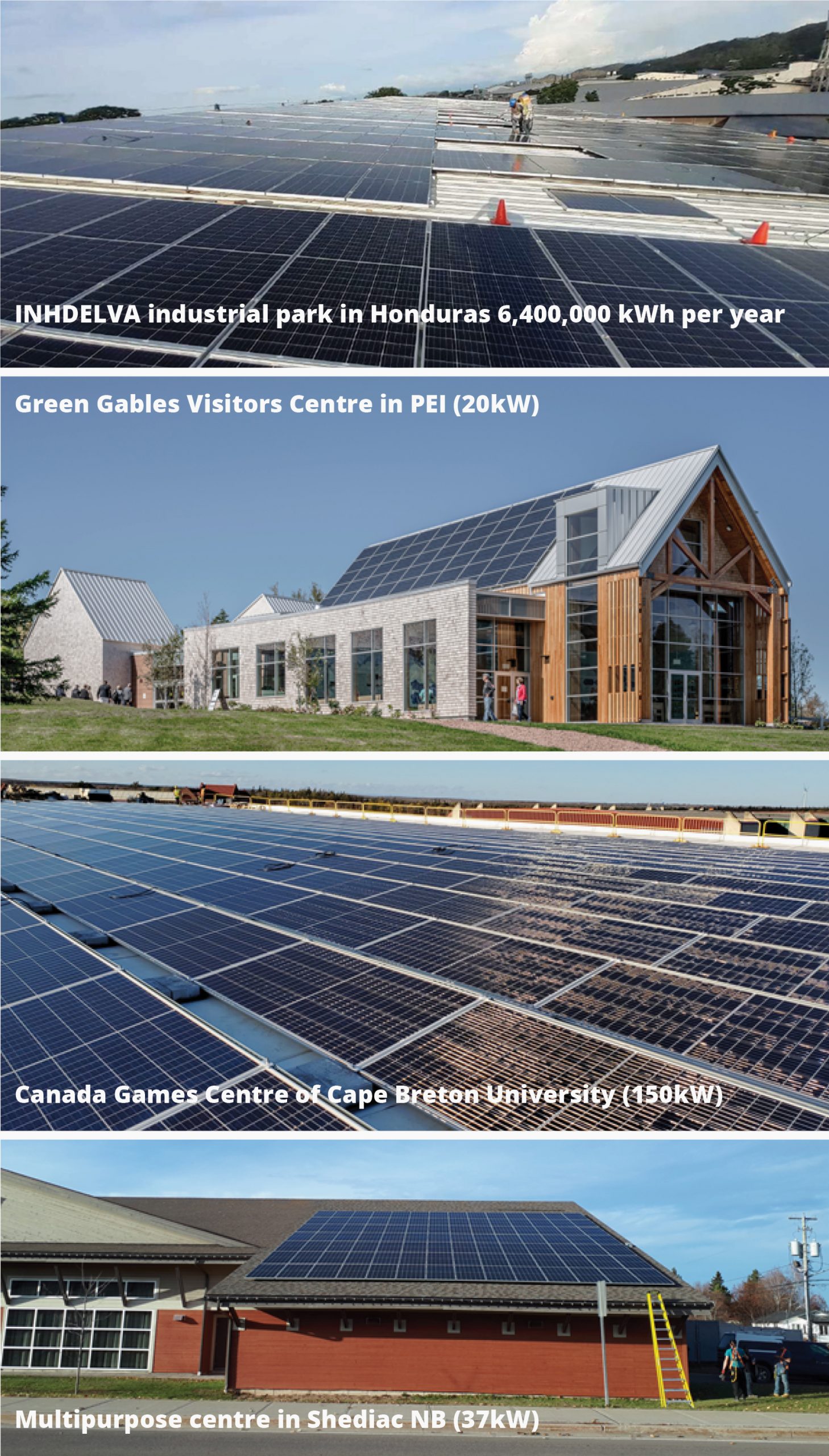 Our involvement in renewable energy projects – particularly solar photovoltaic (PV) renewable energy generation – has been increasing in recent years. Project management services, technical expertise in optimization simulation software, structural and electrical engineering services, ensure that these systems are installed to maximize return on investment and provide many years of reliable zero-emission renewable energy generation.
Four representative Atlantic Canadian projects include; Glooscap First Nation near Windsor NS (20kW), the Green Gables Visitors Centre in PEI (20kW), the Canada Games Centre of Cape Breton University (150kW), and the Multipurpose Centre in Shediac NB (37kW). These projects are expected to generate around 250,000kWh annually, reducing annual greenhouse gas emissions by 130-tonnes. This is equivalent to about 30 north American cars off the road, or 2,200 tree seedlings grown for ten years.
The largest system CBCL has been involved with is the 4.8MW array with a US$4.4M capital value at the INHDELVA industrial park in Honduras. The INHDELVA system came online in late 2020 and is projected to generate 6,400,000 kWh per year, resulting in a reduction of 4,200 tonnes of GHG emissions annually.
That's equivalent to offsetting the emissions from 560 North American households or removing over 900-average North American cars from the roads.